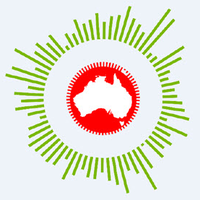 The free event "
Open Data and Digital Services: Foundations for a New Information Economy
" by
Open Knowledge Australia
is at NICTA Canberra, 2:30 to 5:30pm, 13 May 2015.
"Hear from leading speakers covering subjects related to open data and digital Government service delivery.

Learn about the foundational elements of a new information economy that is already connecting public and private sectors throughout Australia and the world."
With:
Nicholas Gruen: Chair of Open Knowledge Australia
Jed Sundwall: Global Open Data Technical BDM for Amazon Web Services
Pia Waugh: Director of Analytics and Discovery Layer, Digital Transformation Office
Steve Bennett: Community Contributor, Open Knowledge Australia
Steven De Costa: Open Knowledge Australia, CKAN Association and Link Digital
Drinks at 4:30pm.
Book at
Eventbrite
ps: I will be discussing "Innovations in Teaching Innovation", 27 April 2015, 4pm, CSIRO seminar room in the ANU CSIT Building in Canberra:
http://es.csiro.au/ir-and-friends/