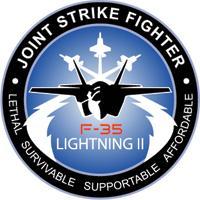 Dr Paul Bevilaqua
, Chief Engineer of the Lockheed Martin "Skunk Works" will speak on "
Inventing the Joint Strike Fighter
" at the Australian National University in Canberra, 1 May 2014 from 6:00 PM. He will speak on the F-35 aircraft, which is being ordered for the Royal Australian Air-force. Dr Bevilaqua developed the
F-35-B lift fan
for the Short Takeoff / Vertical Landing (STOVL) variant of the Joint Strike Fighter. Australia is planning to order the conventional take-off F-35A, which does not use a lift fan. However, I have
suggested
eighteen F-35b aircraft be ordered, to equip Australia's two
Canberra Class amphibious assault ships
, which have a flight deck designed for STOVL aircraft.