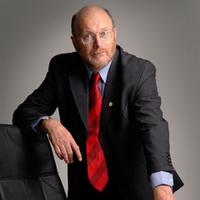 Greetings from the Australian National University in Canberra, where
Andrew Hewett is speaking on "Is the golden age of non-government organisations over?". Mr. Hewett explained he was talking about international, non-profit organisations working on helping developing nations. He described the traditional NGO as ganger aid donations from rich nations to help poor nations. He argues that the role of aid to help developing nations had been over emphasised. There had been reductions in poverty in many countries, but income had become less equitably distributed.
Mr. Hewett also expressed concern about the number of NGOs and the questionable motives of some of them, such as those connected with some on fringe religions.He also asked about the NGO's response to climate change.
Mr. Hewett described new "disintermediated" aid models, where money goes more directly, such as "

GiveDirectly".
To me it seemed that
Mr. Hewett

's definition of an NGO is far too limited. There are many non-government, not-for profit organisations which aim to help all of the world's population and by doing so still make a significant contribution to developing nations. Also the assumption that developed nations really do make net donations to poor nations needs to be questioned: an analysis of where the aid money goes and what other transfers and hidden costs there are may well show a net flow of money from poor to rich nations.
Mr. Hewett

pointed out that the aid agency in Australia had been subsumed into the foreign affairs department, and this was a worldwide trend. To me this seemed to be just a recondition of the reality that the nations provide aid primarily to further their own interests, not that of the nation donated to. It would seem preferable for a nation to provide aid in further their national interests than use military force.
Mr. Hewett

suggested eliminating the patronising language used by NGOs. He suggested tacking gender inequality. Also he proposed NGOs ceased the delivery of services role in middle income countries.
As an example
Mr. Hewett

highlighted Oxfam's partner "JOSH" in Delhi, which improved access to education for girls, without providing the basic services. Instead the organisation mobilises the community for their human rights, including education. However, I ask if countries would see this as an aid activity, rather than interference in the local political process.
Mr. Hewett

suggested investing building practical empathy, such as by linking students in the developed world with those in the developing world on-line.
Mr. Hewett

suggested Australian NGOs need to enter the debate on appropriate carbon emission reductions as this directly effects the developing world.
In my own work I help with NGOs which help with IT and so is applicable to the developed and developing world. An example of this is the "Sahana Foundation" which provides free disaster relief software.