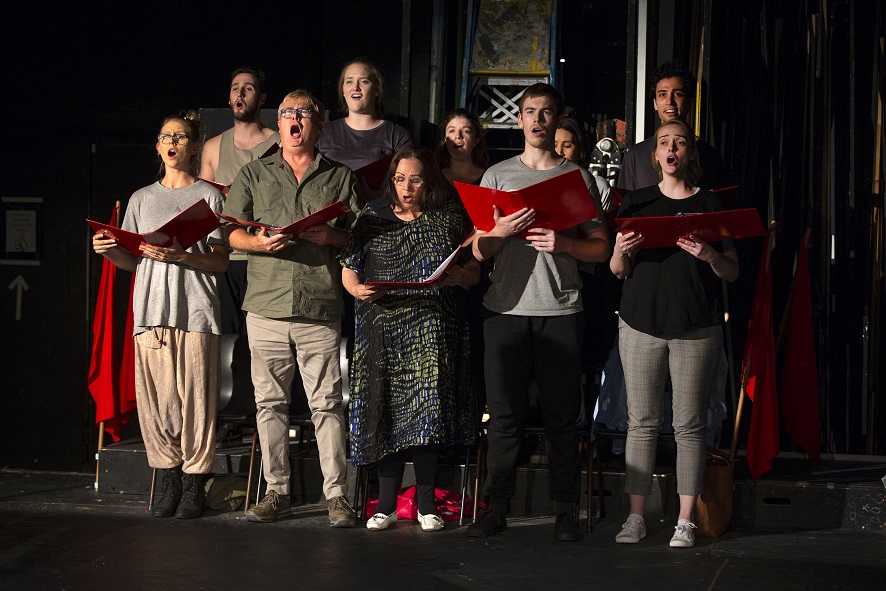 Michael Gow's autobiographical play
"
Once in Royal David's City
" deals with the death of his mother.
The surreal elements of the play reminded me of Dennis Potter's,
The Singing Detective
for the BBC. Characters suddenly spotlighted burst into song*, or mimed to the sound of other actors. Characters explain to the audience what the next scene is, and interact with cast members sitting in the audience.
I am wary of any playwright getting autobiographical, and Gow is more self indulgent than most. However, this can be forgiven, due to the excellent performances in the New Theater production, particularly
Alice Livingstone, as the dying mother.
* At one point the play gets a bit
Reds
. But a crowd spontaneously bursting into a revolutionary song is something I have seen happen in an Sydney Inner West pub. ;-)