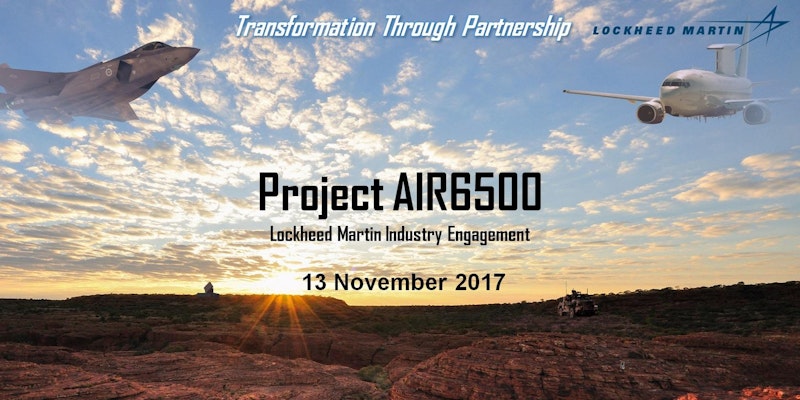 Greetings from the Canberra Innovation Network (CBRIN) where there is a
briefing local companies
on possible collaboration on
Lockheed Martin's bid
for the Defence Department's AIR6500 project. This is a Battle Management, C4ISR, and Air/Missile defence system. Kate Lundy,
ACT Defence Industry Advocate
, opened the briefing. There will be further briefings: 14 November in Sydney, 15 November Newcastle, 16 November in Brisbane and possibly Darwin in December.

It was mentioned that Lockheed Martin will open a Collaboration Center in Canberra, for local companies to demonstrate their capabilities. One aspect I found worrying was that possible local contribution was described as "niche", suggesting local companies can only have a minor role.

While missiles and other hardware grab attention, it is increasingly the case that these are just peripherals to networked computer systems which are the key to defence. Australian companies have major, not niche, capabilities in the field of complex networked computer systems.

The role of cyber was mentioned in the briefing, however unlike Australia's potential adversaries, I suggest this is not being given the priority it needs by the Australian government or the Australian Defence Force (ADF). The conventional military will be just a peripheral of the cyber warfare system in future conflicts.