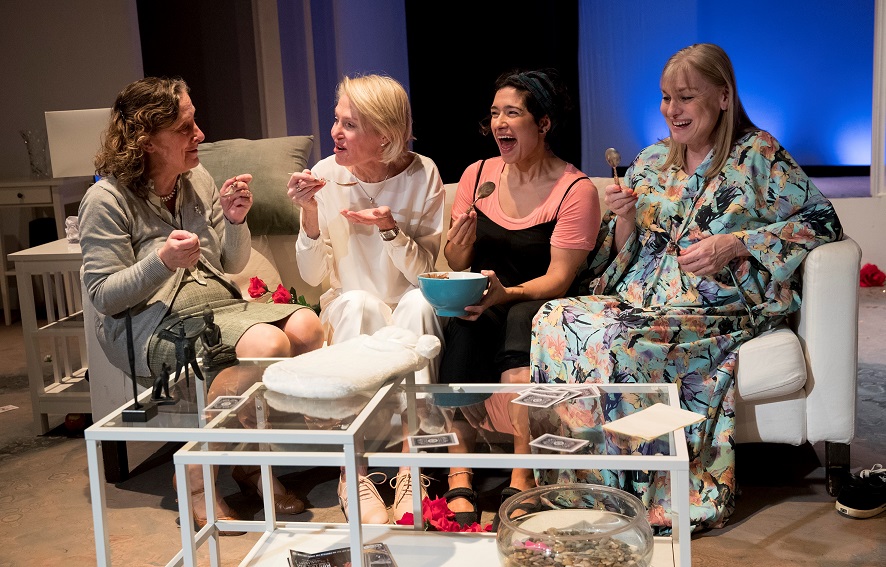 On Sunday I attended the play
The Clean House
by
Sarah Ruhl
at the
New Theatre
in Newtown, Sydney. The play begins with someone telling a joke in Portuguese, a long joke. The person telling the joke is clearly enjoying it, but I don't speak Portuguese and so did not get it. The rest of the play was in English, mostly, which I do speak, but I still didn't get what this play was about.
Set mostly in a comfortable apartment of a professional American couple, the play's central character is a Portuguese speaking Brazilian maid, who like telling jokes more than cleaning. She becomes tied up the breakdown of the relationship of the couple. It all becomes a bit silly when one party goes off to Alaska to chop down a tree.
The mix of the surreal and the buttoned-up professionals did not work for me. The cast is clearly having fun, and Alice Livingstone in particular as a frumpy sister with an urge to break out and get a job. However, I don't find comedies about rich people with fantasies of having to work for a living that funny.
The Clean House
by
Sarah Ruhl
is on at the
New Theatre
in Newtown, Sydney until 8 July 2017.