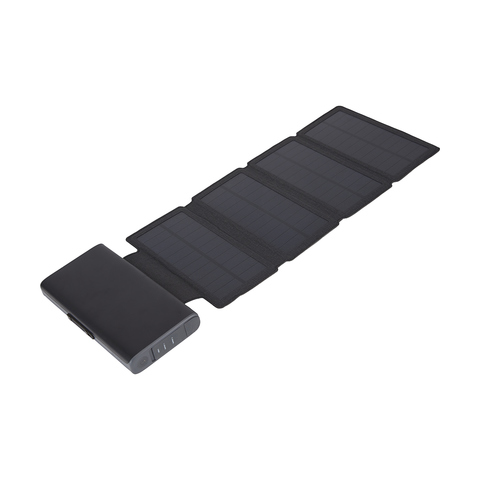 Bicycling through Haig Park in Canberra, I wondered what the people sitting at tables all spaced out under the trees were doing. It turns out this was
Outside Offices,
by local co-working space
Good Work Canberra
and the ACT Government. One element which might spoil the calm is a generator.
Having been the
Net Traveler
, for more than two decades, I have telecommuted from hot air balloons, warships, and tents. Power problems are largely solved with lithium batters and solar panels.
In 2019 I attended the Yaama Ngunna Baaka Corroboree Festival in far western NSW. There were several hundred people camping out. Being a tech person, I took along a collection of solar panels, and power banks, to charge people's gadgets. What proved most useful were power-banks with attached fold-out solar panels. Kmart have one with an 8 Watt solar panel and 15000mAh battery for $55. There are higher power panels and batteries available, but then there is more to carry, and more cables to connect.